Atelier Watercolor / Re-inker Pitch Black ~ Artist Grade Fusion Ink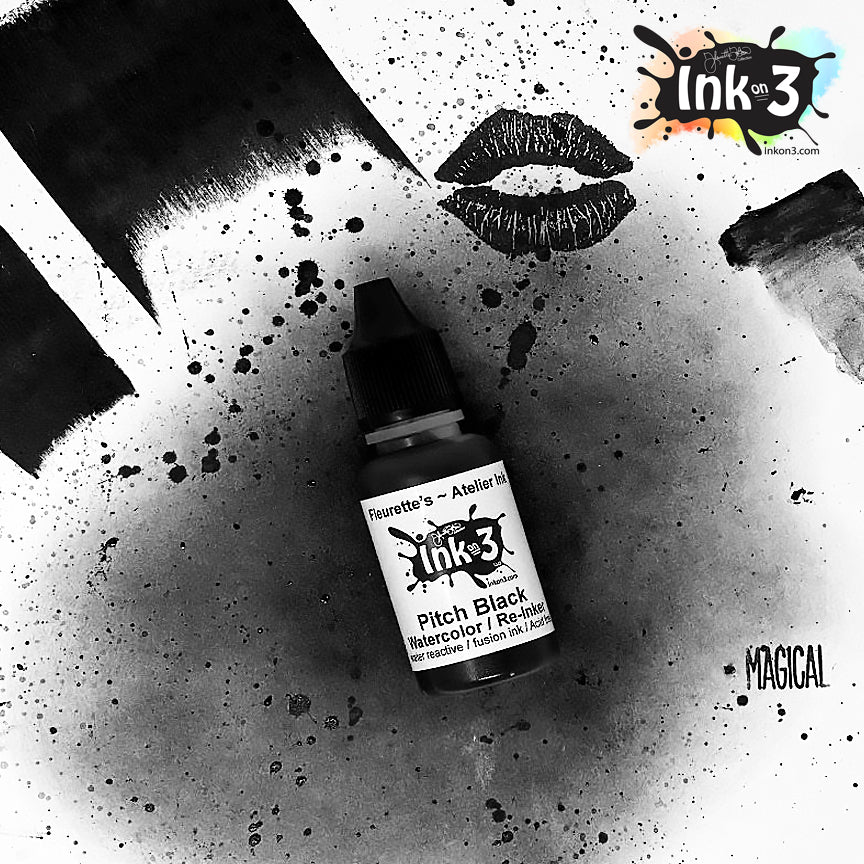 Designer: Inkon3
Pitch Black ~ Re-Inker

Atelier - Artist Grade Inks -  (The Artist Workshop in one ink)

These amazing Watercolors / Re-inkers pair with our Atelier Ink Pads.
Use these on their own as watercolors, simply shake them and drop a small drop onto a pallet to get rich deeper tones to pair with the coordinating Atelier Ink Pads.   
Re-ink / refresh

 

your coordinating Atelier Ink pad - Simply shake well and squeeze some out onto the surface of the pad, let settle for 5 min. and you are ready to continue stamping! 
Artist Grade Quality
Specialty, Water Reactive, Fusion Ink, Acid-free and archival
Water coloring (remains bright even after dry)
Stamping, Blending, Embossing
Color Layering
Artistic, Bright, Crisp Impressions,
Alcohol / Copic Marker friendly (air dry or heat set)
Full coverage on solid stamp images
Fun effects - After inking surface, spritz with water.
Buttery Smooth - Create beautiful blended backgrounds, using a blending tool or brush.
Blend over stencils.
Works on most paper surfaces.
Proudly Made in USA

Infinite possibilities!