Atelier Paint It Black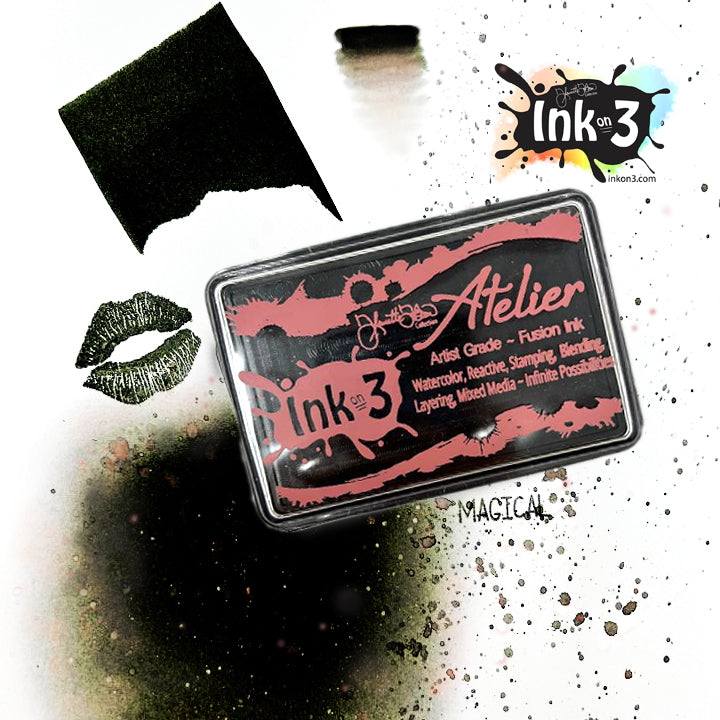 Designer: Inkon3
Paint it black - part of the Atelier ink line.

A very unique black ink with red undertones, used for a variety of techniques.

Crisp stamping - Stamp out detailed or solid images in black.
Buttery smooth blending - Ink blend using this color to achieve a black with subtle red and peachy undertones.
Water reactive - Create amazing texture by splattering water on top, then lifting the wet areas, revealing beautiful peachy/red undertones.
Watercolor and a variety of red undertones will emerge magically with water.
Paint it Black makes an artist out of everyone.